Loincloth - History and Facts about Loincloth
Loincloth (and a form of loincloth - a breechcloth) is a type of clothing that is draped around the hips and groin. It is generally made in one piece but sometimes it is kept in place by a belt. Some loincloth can be made from one piece of cloth that is 3 meters wide. It was and is worn as an undergarment or swimsuit in societies that disapproved of genital nakedness. It is also used in societies where no other clothing is needed or wanted. It is often worn as an only garment and is made out of bark fibers, leather or cloth. Different cultures wore loincloths in different ways and in different cultures loincloths are reserved for different classes.
Inhabitants of the Austronesian speaking area of Southeast Asia and Oceania wear chavat, a loincloth that consists of a single long strip of bark-cloth or woven cloth. Some cultures of Africa wore or still wear loincloths, sometimes as the only traditional garment that they use every day. One example is the loincloth of Southern African Bushmen which is called xai. It is a piece of skin shaped in T-shape with has long ties at the corners of the arms. They are tied together and the free end is tucked between them and the back.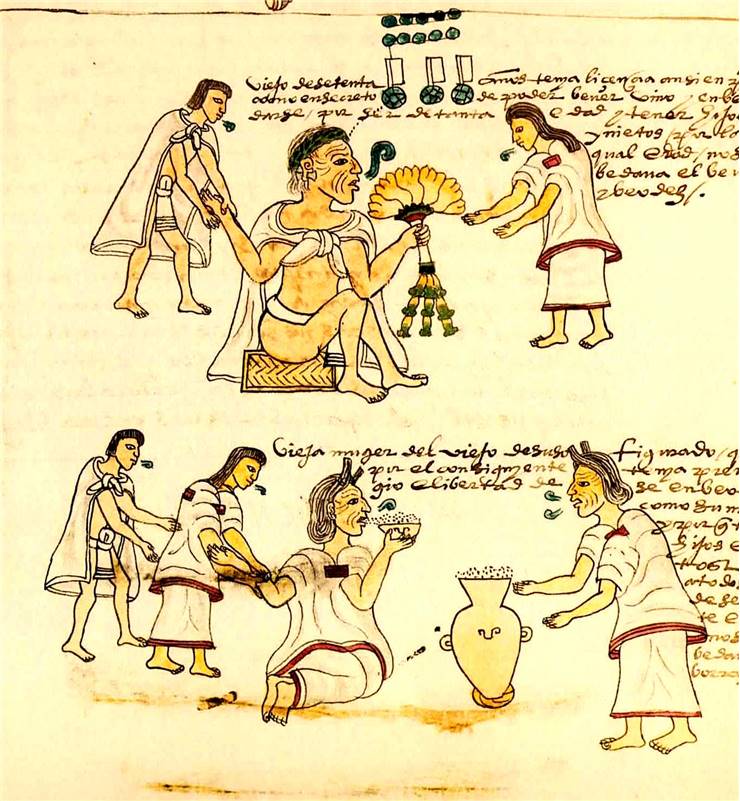 Loin cloth was worn in Ancient Egypt as underwear by both men and women. Ancient Egyptian loincloth were made from triangular linen and tied in the exact opposite way of Bushmen way - it was tied at the front and tucked at the same place. Similar loincloth was worn in ancient Meso-America.
Ancient Inca men, in pre-Columbian time, wore a strip of cloth between their legs which they fastened by strings or tape as a belt. The front portion of the strip of cloth hung in front as an apron and was well decorated. Very similar loincloth is known in Japan as "etchu fundoshi". Amazonian Indians still wear types of the loincloths that were worn for thousands of years. Indian lungi, a type o funisex loincloth, remains in use as traditional dress especially among the rural communities.
Loincloths were also known and used on the territory of ancient Europe but disappeared with the fall of Roman Empire.
Breechcloth is a type of loincloth that consists of strip of material, a narrow rectangle, which is placed between the thighs and fastened with by a belt or string. Front and back of the strip are left to hang out. In most Native American tribes breechcloth is a garment for men in combination with leggings. Breechcloths are different from tribe to tribe. While some wear them with flaps hanging down in front and back other wind flaps around the belt. Women and girls wear breechcloth and underwear under the skirts while little girls can wear them like little boys until; they grew up for dresses.
After the fall of Roman Empire, Westerners came into contact with loincloths again in the 19th century with rise of colonialism and industrialization. They saw them as an exotic and indecent garment.